February 2019 e-newsletter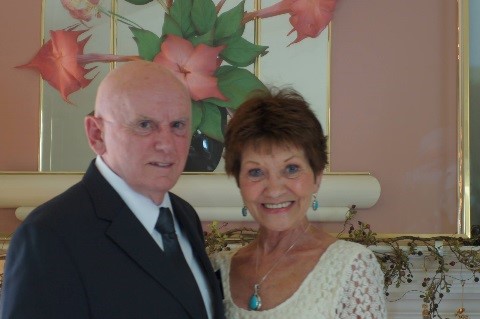 Bob and Kaye Walsh
Congratulations to Bob and Kaye Walsh who have decided to "retire" from full time volunteering with MADD VA. Kaye's daughter Robin was killed by a repeat drunk driver in January 1997. Since then, the Walsh's have served as coordinators of the MADD Southside Chapter in Virginia Beach. They have made Victim presentations to at least 150,000 military personnel and 50,000 offenders. They have provided victim services to many victims in their community. They coordinated a Court monitoring program for John Tyler Community College, as well as the annual MADD law enforcement awards ceremony AND an annual candlelight vigil.  They have raised over $100,000 with five Walks and, in partnership with the Virginia State Police, coordinated a DUI Simulator established in Robins memory.  
We are very sad to see them go, but very happy for them. They assure us they will help in a pinch. 
In VA in 2017
100 of 248 people
killed in alcohol related traffic crashes
were NOT wearing a seatbelt.
Source: VA DMV HSO
Impaired Driving on NHTSA "Most Wanted" List
The National Transportation Safety Board announced its 2019 – 2020 Most Wanted List of Transportation Safety Improvements. This list serves as the agency's primary advocacy tool to help save lives, prevent injuries, and reduce property damage resulting from transportation accidents. Alcohol impairment remains a leading cause of highway crashes. Nearly 30 percent of the 37,000 deaths on U.S. roads in 2017 were due to alcohol impairment, according to NHTSA. Every day, nearly 29 people in the U.S. die in alcohol-impaired crashes—that's 1 person every 50 minutes. Read more, including recommendations for implementation, here.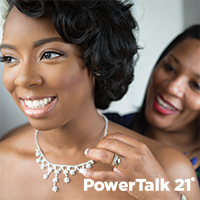 PowerTalk 21
Did you know that the latest Monitoring the Future survey results show that
8% of 8th graders, 18% of 10th graders, and 30% of 12th graders
have used alcohol in the last 30 days? 
PowerTalk21 is MADD's national initiative to help parents talk to their middle and high school aged kids about alcohol.  This year, PowerTalk 21 has been extended to March 1 through May 31 to include important discussions around prom, spring break and even graduation. To partner with MADD VA on a promotion in your community, contact cristi.cousins@madd.org

Calendar
We Need YOU!
4/20/19 Walk Like MADD- Richmond Dorey Park, Henrico To volunteer contact: cristi.cousins@madd.org
5/11/19 Walk Like MADD- Sterling Sterling Middle School, Loudoun
To volunteer contact maddloudoun@aol.com
Impaired Driving Stories in the News                
2/1/19 Kayla Gainey, 26, Scottsville