December is National Impaired Driving Prevention Month
Some of the most dangerous days of the year on our nation's roadways are between Thanksgiving and New Year's Day. Last year in the US, 1,068 people were killed in drunk driving crashes, which is 29 percent of total traffic fatalities during this time. In Virginia, between November 21, 2018 and January 1, 2019, 895 alcohol related motor vehicle crashes resulted in 519 injuries and 18 fatalities.
That is why every holiday season from November 1st through December 31st MADD asks you to display a MADD red ribbon in a visible location to remind others to always designate a non-drinking driver.
Pick up a red ribbon at any VA ABC Store after Dec.5th ! Learn what else you can do here! Download Safe Party Tips here!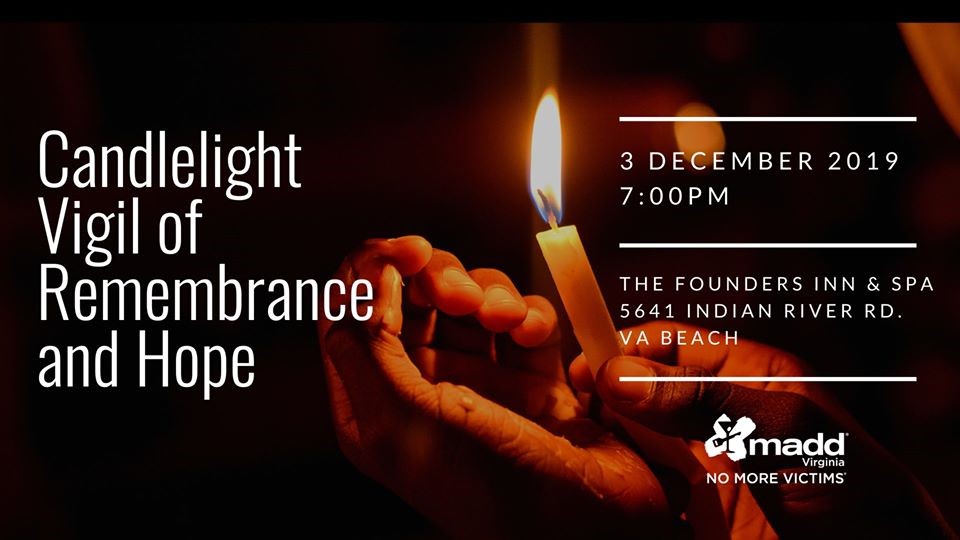 Calendar
12/3/19 – Virginia Beach Candlelight Vigil of Remembrance and Hope – Founders Inn, Virginia Beach, 7pm.
12/5/19 – Tie One On For Safety Press Conference- 10am, Richmond Ford, 10751 W. Broad St, Glen Allen, VA 23060
12/11/19 – Farmville Regional Law Enforcement Awards – 7pm
3/21/20 – Tentative Date- victim support event- creating memorials for the WALK
4/4/20 – Walk Like MADD- Dorey Park – Richmond
5/16/20 – Walk Like MADD- Heritage High School - Leesburg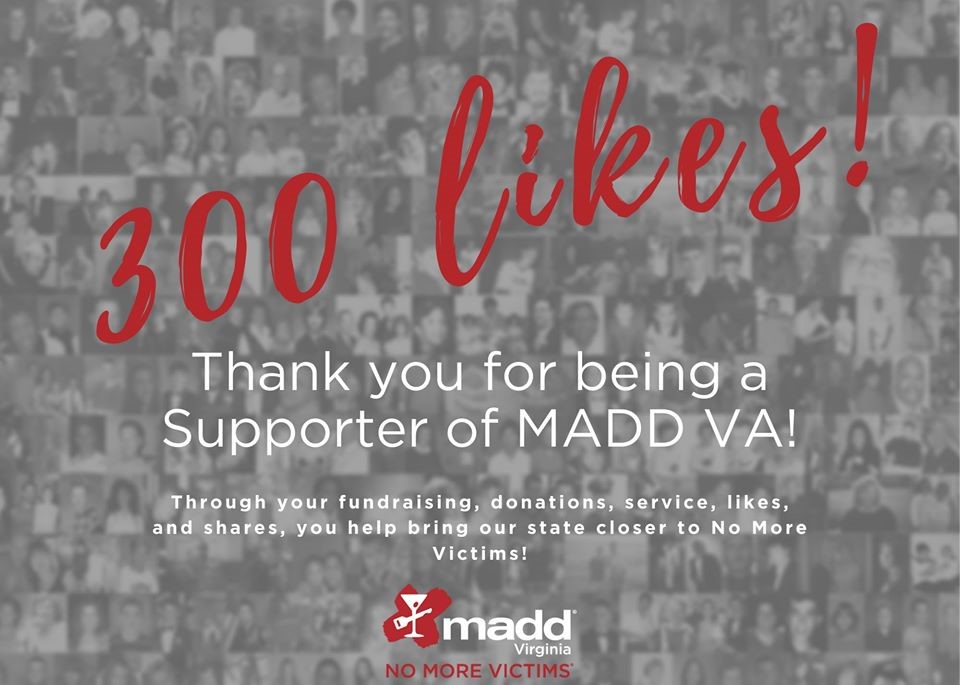 MADD AROUND VA – November 2019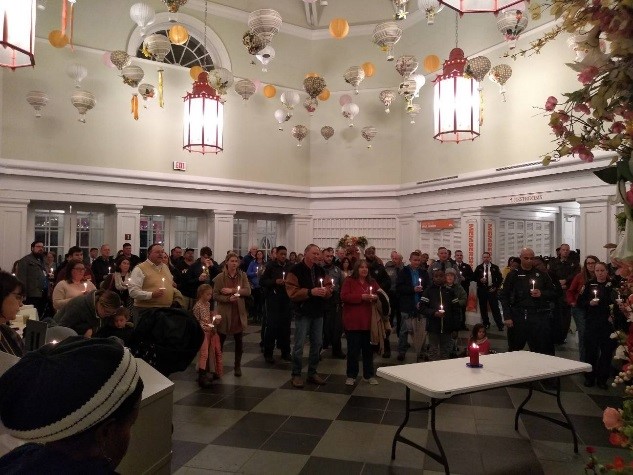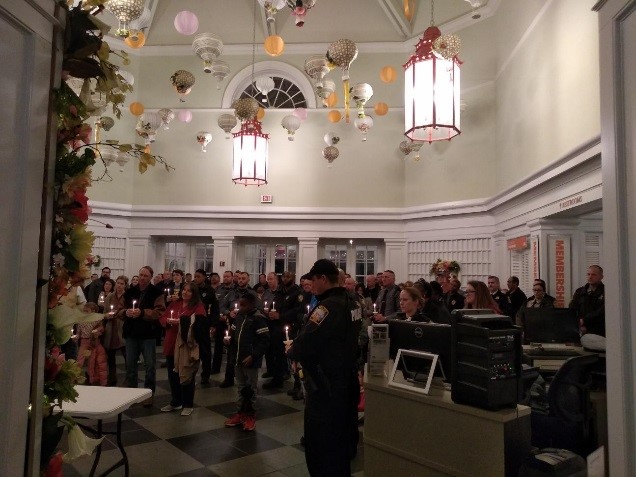 The Richmond Candlelight Vigil of Remembrance and Hope was held November 18th. Rain kept the crowd light and the event indoors at the Lewis Ginter Botanical Gardens. You can watch a recording of the live feed on the MADD VA Facebook page. HUGE thanks to our speaker, Rev. Mairi Renwick, Chaplain of Union Presbetarian Seminary- Richmond Campus, and to our accapella singer, Loren Black, daughter of crash victim/volunteer Lisa Black.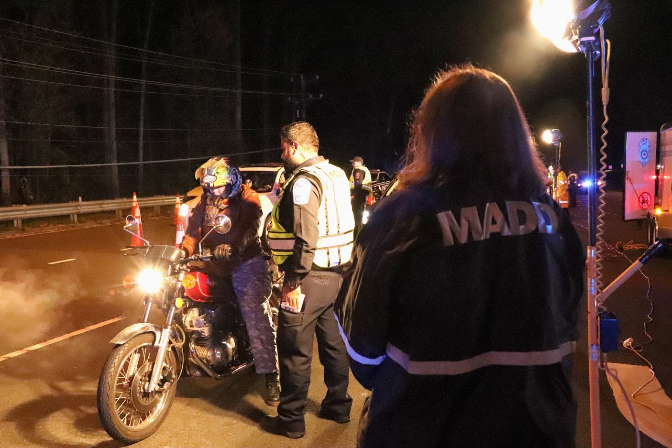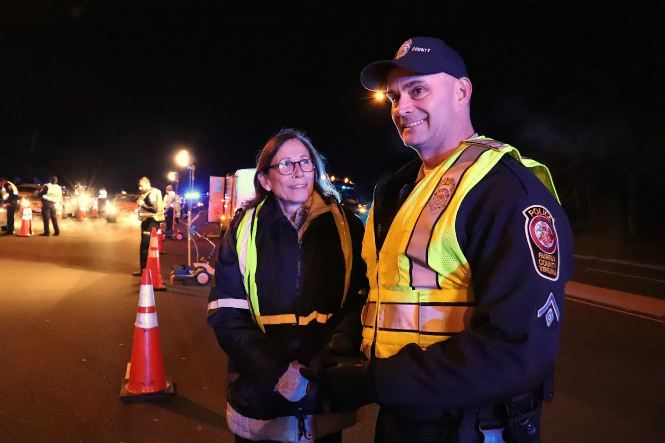 MPO Clinton Beach and MADD VA Volunteer Debbie Sausville
Fairfax County Police hosted a joint sobriety checkpoint with the Traffic Division, GMU Police, and the Virginia State Police on southbound Ox Road at Braddock Road, from 2300-0200 hours. 661 vehicles drove through the checkpoint and seven were pulled for screening. Results: One DWI (.12 PBT), two drivers and two passengers charged with possession of marijuana, one driver and one passenger charged with open container, and one passenger charged with underage possession of alcohol.
See what else MADD VA has been up to lately on our blog!