Dear EPCHS Parents & Guardians:
Here we are at the end of January and the beginning of second semester at EPCHS. Our first semester was productive for both students and staff. We will continue to work very hard to help your children have a positive experience this second semester. I want to thank you for assisting us in stressing to our students that attendance is crucial for success in high school.
New this month, is the recent addition of the epchs231 Instagram account. Students Brooke Scanlon and Kevin O'Toole came to me on behalf of the student body, to discuss the topic. We had a formal meeting to discuss it and determined we should have the account, especially for student information. You are, of course, invited to follow us and share our #MustangPride.
Sincerely,
Thomas O'Malley
Superintendent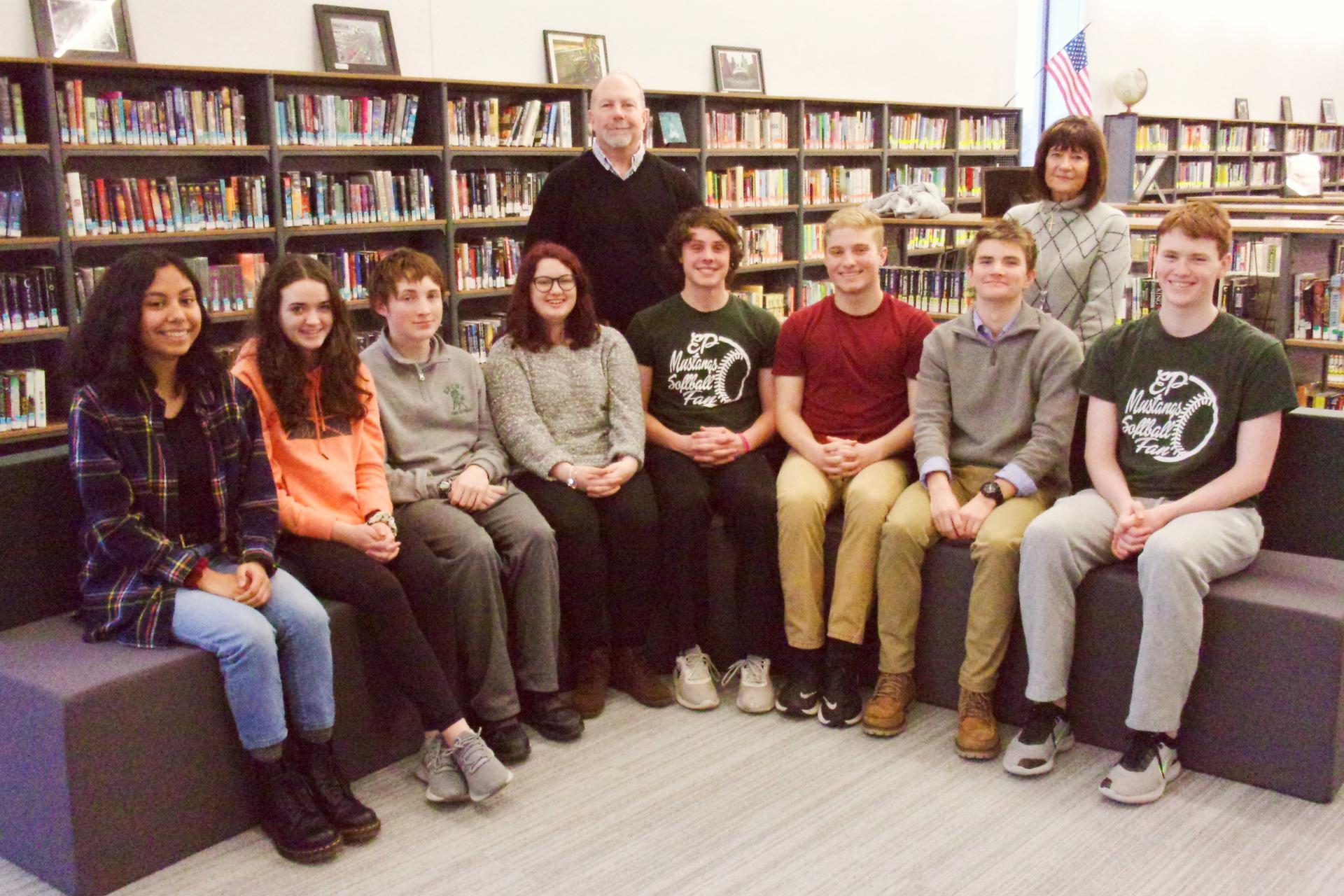 EPCHS Students Earn AP Scholar Recognition
Principal Sanderson has announced that 19 current students as well as a number of 2019 graduates earned AP Scholar recognition by The College Board. An additional 41 students can potentially earn college credit for receiving at least one 3 or higher on an AP exam.
Students who received scores of three or higher on three or more AP exams (AP Scholars) are 2019 graduates Faith Bain, Aidan Doogan, Emma Ferriter, Tessa Foley, Julie Frederickson, Regina Gonzalez, Kathleen Malone and Kristopher Symanski, as well as current seniors Angela Bosch, Sinead Doogan, Cameron Dunlap, Kallista Elwood, Liam Kantzler, Christopher Kompare and Matthew Miglieri. Students who received an average score of at least 3.25 on all AP exams taken, and scores of 3 or higher on four or more on those exams (AP Scholars with Honors) are current seniors Colin Brennan and Kevin O'Toole. Students who received an average score of at least 3.5 on all AP exams taken, and scores of 3 or higher on five or more on these exams (AP Scholars with Distinction) are 2019 graduates Kayla Benson and Hannah Rahm.
The additional 41 students who received at least one 3 or higher on an AP exam and can potentially earn college credit are 2019 graduates Justin Bugayong, Kennede Chatman, Deirdra Clarke, Ayrianna Coleman, Madelynn Cosgrove, Emily Doran, Kayley Elgersma, Allison Espinal, Daniel Flores, Nicholas Garcia, Naya Gilmore, Henry Lee, Lindsay Measner, Tia Parker, Abby Ryan, Daniela Salazar, Anna Sieloff, Imani Sykes and Christopher Torres, as well as current seniors Lilah Brown, Andrew Corona, Liam Duffy, Sean Duffy, Leo Ellison, Kathleen Jacobson, Rodrigo Lopez, Florencia Luciano, Jack Manso, Kassandra Martinez, Ruby Mendoza, Sarah Meyer, Jesutofunmi Oluwadiya, Brooke Scanlon, Michael Schulte, Yulissa Tavarez, Annabel Viravec, Rachel Witte, and William Zurella; and current juniors Ailyn Esquivel, Citlalli Marquez and Oliver Richmeier.
Pictured with Principal Sanderson and Director of Curriculum Schillo are the current seniors receiving AP Scholar recognition: Angela Bosch, Sinead Doogan, Cameron Dunlap, Kallista Elwood, Christopher Kompare, Matthew Miglieri, Kevin O'Toole and Colin Brennan. Not pictured: Liam Kantzler.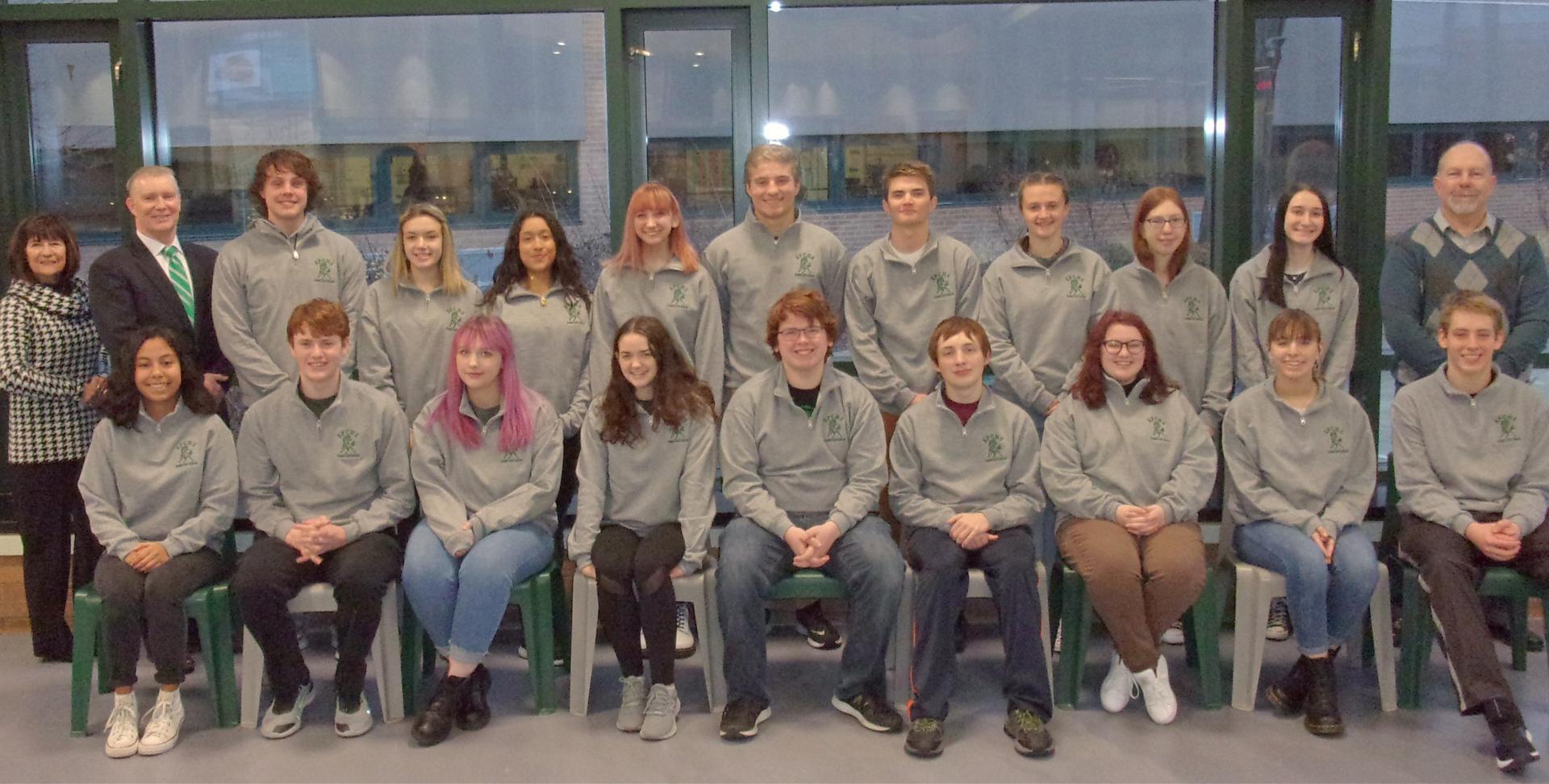 Illinois State Scholars Honored at 2nd Annual Breakfast
Eighteen Evergreen Park Community High School seniors and their parents recently attended the school's 2nd Annual Illinois State Scholar Breakfast. The honorees including Angela Bosch, Colin Brennan, Lilah Brown, Sinead Doogan, Liam Duffy, Cameron Dunlap, Kallista Elwood, Kathleen Jacobson, Liam Kantzler, Christopher Kompare, Morgan Markowicz, Ruby Mendoza, Sarah Meyer, Matthew Miglieri, Kevin O'Toole, Brooke Scanlon, Emily Serafin and Rachel Witte, were commended for their outstanding academic achievement and received embroidered sweatshirts proudly displaying the EPCHS Illinois State Scholar status.
The 2020-21 Illinois State Scholars represent approximately the top 10% of high school seniors from 726 high schools across the State. Illinois State Scholars are chosen based on a combination of exemplary ACT or SAT test scores and sixth semester class rank. The 2020-21 designation applies to the year these students will begin their post secondary education.
The Illinois Student Assistance Commission (ISAC) is the state agency committed to helping make college accessible and affordable for Illinois families. This year, more than 17,500 honorees join the other top students who have been honored for their academic achievements since the designation was first introduced in 1958.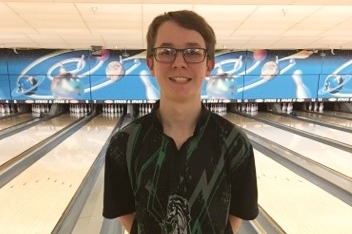 Connor Pula Heading to State Bowling Competition
Congratulations to Connor Pula finishing 2nd Place Individual at the Boys Sectionals Bowling Tournament at Strike and Spare Lanes in Lemont recently. He shot 1389 and advanced to the State Championships! We wish Connor good luck at the Competition, which takes place at St. Clair Bowl in O'Fallon, Illinois January 31 - February 1.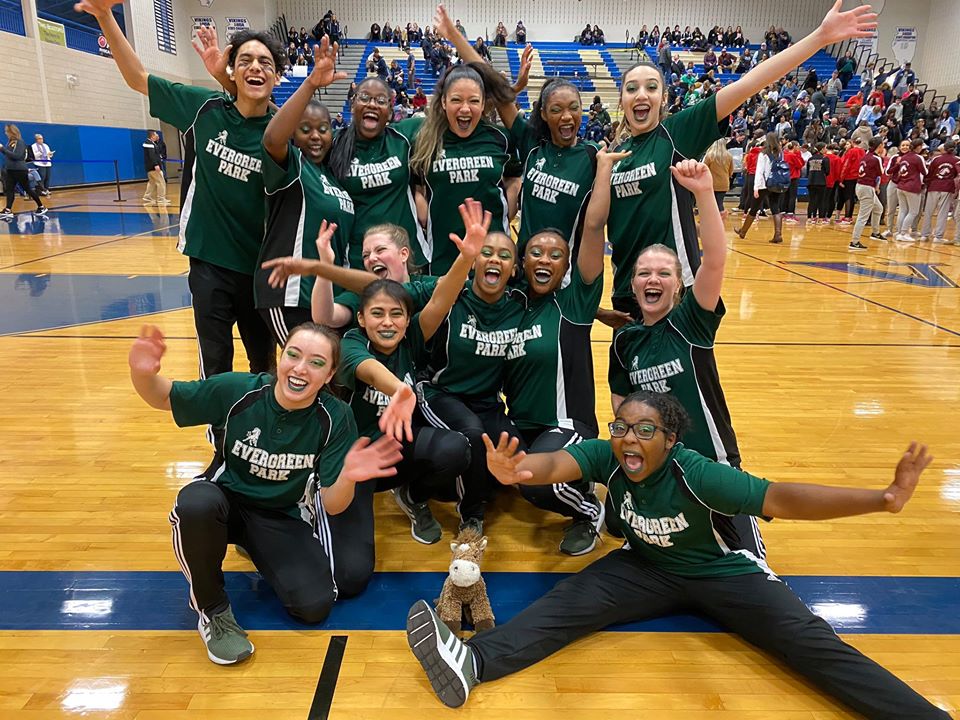 EPCHS Dance Team Wins at Sectionals;
Heading to State
The EPCHS Dance Team including Michael Corona, Bianca DeJesus, Ramyiah Faison, Jillian Foley, Esmeralda Hernandez, Trinity Jones, Molly Miller, Shioban Moran, Nadia Ordaz, Shannon Sistrunk, Kristen Smith, Kyla Smith and Anmiyra Strahan, are heading to the IHSA State Dance Competition on Friday, January 31. The competition will be held at Grossinger Motor Arena in Bloomington, Illinois. The EPCHS Team is scheduled to perform for the preliminaries on Friday, January 31 at 11:59 a.m. They must make the top 10 out of 30 to advance to Finals on Saturday, February 1.
Sectionals were recently held at Geneva High School, where they competed in the 1A Dance competition, and only the top 6 teams out of 18 advanced to State. EPCHS took 2nd Place! Coach (Marion) Castillo said, "This has been an incredible season. We have a team quote this year, 'Start Unknown and Finish Unforgettable.' They really made this come true."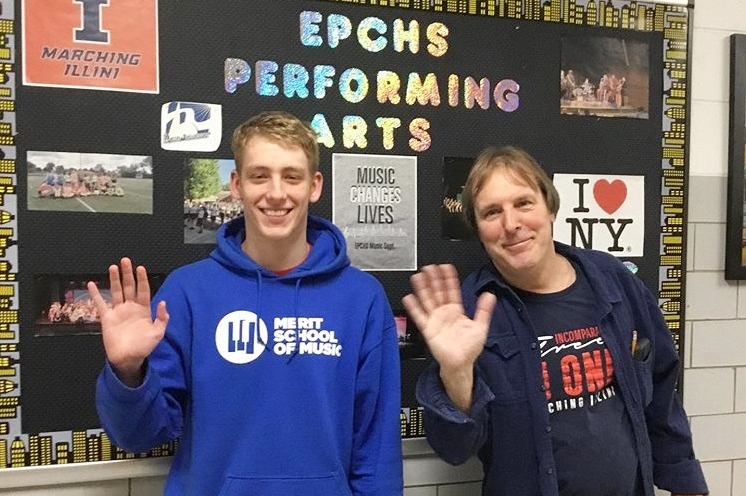 Liam Kantzler to Perform with All-State Band at
ILMEA Conference this Weekend
EPCHS would like to wish band student Liam Kantzler all the best this weekend as he participates in the Illinois Music Education Association's (ILMEA) All-State Band. The All-State Band is part of the ILMEA Conference, held annually in Peoria.
Liam will rehearse for two days with the best high school musicians in the State and then perform a concert at the Peoria Civic Center on Saturday. His selection was the result of an audition in October that was held at Sandburg High School. Liam is currently in the process of auditioning for colleges and plans to major in trombone performance.
Students Love Snowball Weekend!
The annual EPCHS Snowball Weekend took place January 17-19. This year 120 students attended the event. Snowball is a three-day program where students and adults interact without the distractions of every-day life. The weekend focuses on the various issues that students may face in their lives.
This year speakers talked about drug/alcohol prevention, teen dating violence, goal setting, and human connection. Students met in small groups after every speaker to discuss the topic. Also, through the many activities, students are encouraged to try new things and get out of their shell, especially during breakout sessions. A key part of the weekend is the student leader involvement in which they are the ones who are facilitating small groups and getting the participants more involved.
Twenty EPCHS staff members participated in the weekend as small group leaders or breakout session facilitators as well as 10 Alumni and 15 adults. Retired EPCHS staff members and Snowball leaders Ray Schellenberger and Serene Dorgan even came back to help.
Student Directors Alivia Aldape, Sinead Doogan and Evelina Rudzinskas spent the past year planning Snowball with the leadership team of Katie Hyland (Director), Libby McArthur, Tom Minarik, Tom Fitzer, and Matt Kovacs. Ms. Hyland said, "They (the Student Directors) did an amazing job of leading the Snowball weekend." Senior Sinead Doogan said, "They all conveyed good messages in a way that didn't cause teenagers to lose focus. They were entertaining while teaching us about serious topics."
Everyone agreed the weekend was a lot of fun and provided time to make new friends.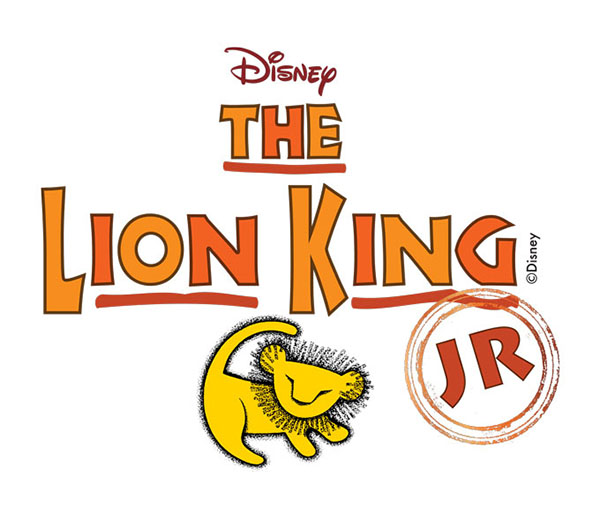 Spotlight on 99th Summer Theatre Camp
to Present "The Lion King, Jr."
This year's Spotlight on 99th Summer Camp will present The Lion King Jr. on July 9 at 7 p.m. and July 10 at 10 a.m. Tickets for the production itself will be $5 for adults and $4 for children and seniors.
The Spotlight on 99th Summer Camp is open to any student who will enter grades 4 and up in the fall of 2020. Evergreen Park residency not required. The camp will meet Monday-Friday from 9 a.m. - 3 p.m. from June 15 through July 10. There will be no camp on July 3 or 6 for the Independence Day holiday.
Campers will receive music, dance, and acting instruction as they prepare for their performances. They will also assemble their own props for the show. In addition, students will interact with other community theater veterans and EPCHS theater alumni and students.
Our very own Amy Kazin is the Director of the camp. She is on the fine arts staff at EPCHS and has been directing shows there since 2000.
Registration forms, cost, and additional information can be found on the Camp Info tab below. All registration must be prepaid. Limited space is available, so sign up now! For more information, contact Mrs. Amy Kazin by phone at (708) 398-1260 or email at akazin@evergreenpark.org.
Below are some of our upcoming activities taking place in the next month. Please contact us at
(708) 424-7400 if you need additional information.
Incoming Freshman Registration, February 1 from 9 a.m. - 3 p.m. and
February 4 from 4 p.m. - 7 p.m.
Parent Forum, February 12 at 7 p.m.
The topic is Safe Start: Healthy Teenage Relationships
Snow Dance, February 15 at 7 p.m.
President's Day, February 17 - No School
NHS Induction, February 20 at 7 p.m.
Science Family Fun Night, February 27 at 5:30 p.m.
Evergreen Park Community High School
9901 S. Kedzie Avenue
Evergreen Park, IL 60805
(708) 424-7400