Dear EPCHS Parents and Guardians:
At the Board of Education meeting on Tuesday, September 22, the Board voted to transition to the Blended Learning Model of our Reopening Plan. In an effort to assist our freshmen and our staff with the transition, we are bringing in only M-Z freshmen (grey day) on Monday, October 5. Only A-L freshmen (green day) will attend on Tuesday, October 6. On those days sophomores, juniors, and seniors will use the Remote Learning Model.
Onsite learning begins Wednesday, October 7 for all M-Z students (grey day) signed up for the Blended Learning Model. Onsite learning begins on Thursday, October 8 for all A-L students (green day) signed up for the Blended Learning Model.
Please note that students will receive a school-issued mask, and hand sanitizer is located in every room and throughout the building. Our District has made an important investment and installed iWave air purification systems on all HVAC equipment throughout the building and purchased Victory electrostatic backpack sprayers to use throughout the day. Rest assured that we have taken every precaution and are following all guidelines to ensure the health and safety of our students and staff.
I want to thank you for your cooperation to start out the 2020-21 school year. This has not been easy for any of us and our teachers are working diligently to deliver high-quality instruction to all of our students. Please continue this by encouraging your children to take full advantage of their learning opportunities, whether it is blended or remote learning. Also remind them that sports, clubs, and activities are running and we strongly encourage them to get involved in at least one extra-curricular activity. We appreciate your continued support. Please stay safe.
Sincerely,
Thomas O'Malley
Superintendent
STamPede, Music, & Athletic Booster Clubs
The EPCHS Booster Clubs are a huge support for students and this is the time of year Booster Clubs reach out to families to join, help, and benefit from all that they do.
The STamPede (Student, Teacher, and Parent boosters) provides scholarship monies, student and staff awards, donations to clubs and activities, and treats for Homecoming Week and end
of the year activities. STamPede meetings take place the second Tuesday of each month,
7:00 p.m. The cost to join STamPede is $20 per family for the year. If you have questions, contact Mrs. Erin Doherty at erindoherty@sbcglobal.net or Mrs. Sue Kerwin at smkerwin@yahoo.com. Follow the link below to the EPCHS Web Store to join.
A Music Booster membership helps with costs of music department activities and allows music students to be eligible for college scholarships and summer music camp scholarships. The cost to join our Music Boosters is $10 per family for the year. You must join by September 30 to be included in scholarships. Information is on the membership form below. If you have questions, contact Mrs. Kazin at akazin@evergreenpark.org. Follow the link below to the EPCHS Web Store to join.
Athletic Mustang Boosters serve our athletics program at home events by maintaining concessions, score keeping, announcing, and gate duties. They also sponsor tournaments for our elementary schools and raise money to purchase athletic items and equipment not included in the athletic budget. Also, the Boosters have been successful in awarding two $500 grants to graduating student athletes to help with college expenses. The cost to join our Athletic Mustang Boosters is $20. To join, go to the link below (you must register on 8to18 for an account if you don't already have one).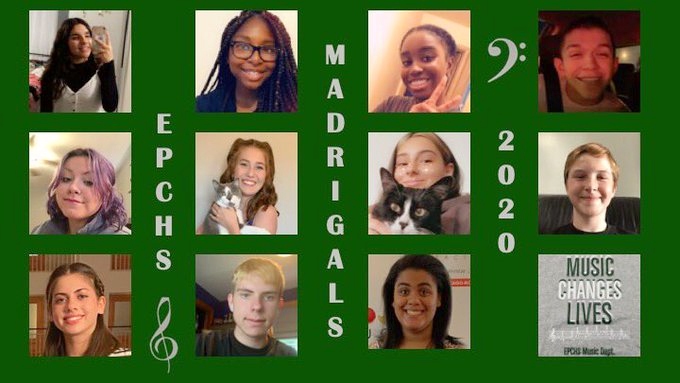 Meet our 2020-21 Madrigals
Congratulations to Evergreen Park Community High School students Michelle Esparza, Jamia Head, Marion Isaac, Nikko Jacobs, Madison Larkin, Hope Michalek, Parker Rundle, Dylan Sichelski, Madelyn Schaffrath, Matt Summers, and Lela Washington - the 2020 Madrigals! They will be bringing holiday cheer to EP and beyond. Watch for them this December!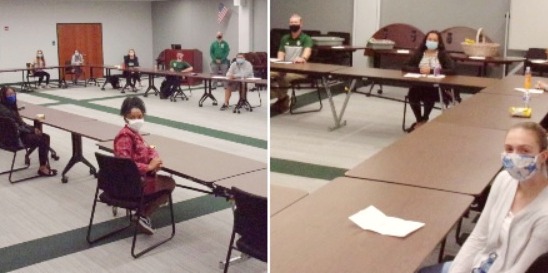 Principal's 2020-21 Advisory Council
Principal Sanderson is pleased to announce the 2020-21 term one Principal's Advisory Council members. This group of students represents all grade levels and includes Karalyn Burke, Charley Burns, Kylie Doherty, Ailyn Esquivel, Jamia Head, Taylor Hoefler, Nicholas Jacobs, Helen Joyce, April Kirts, Tyler Kirts, Anastasia Odom, Emmanuel Onyango, Shyair Rowser, Kennedy Shelby, and Jessalyn Torres.

The Principal's Advisory meets monthly to advise Mr. Sanderson on matters related to academics, athletics, and activities. The Principal's Advisory Council is led by the school's two student ambassadors, seniors Victor Leal-Painter and Hope Michalak. Victor and Hope present information from these meetings to the Board of Education at School Board meetings.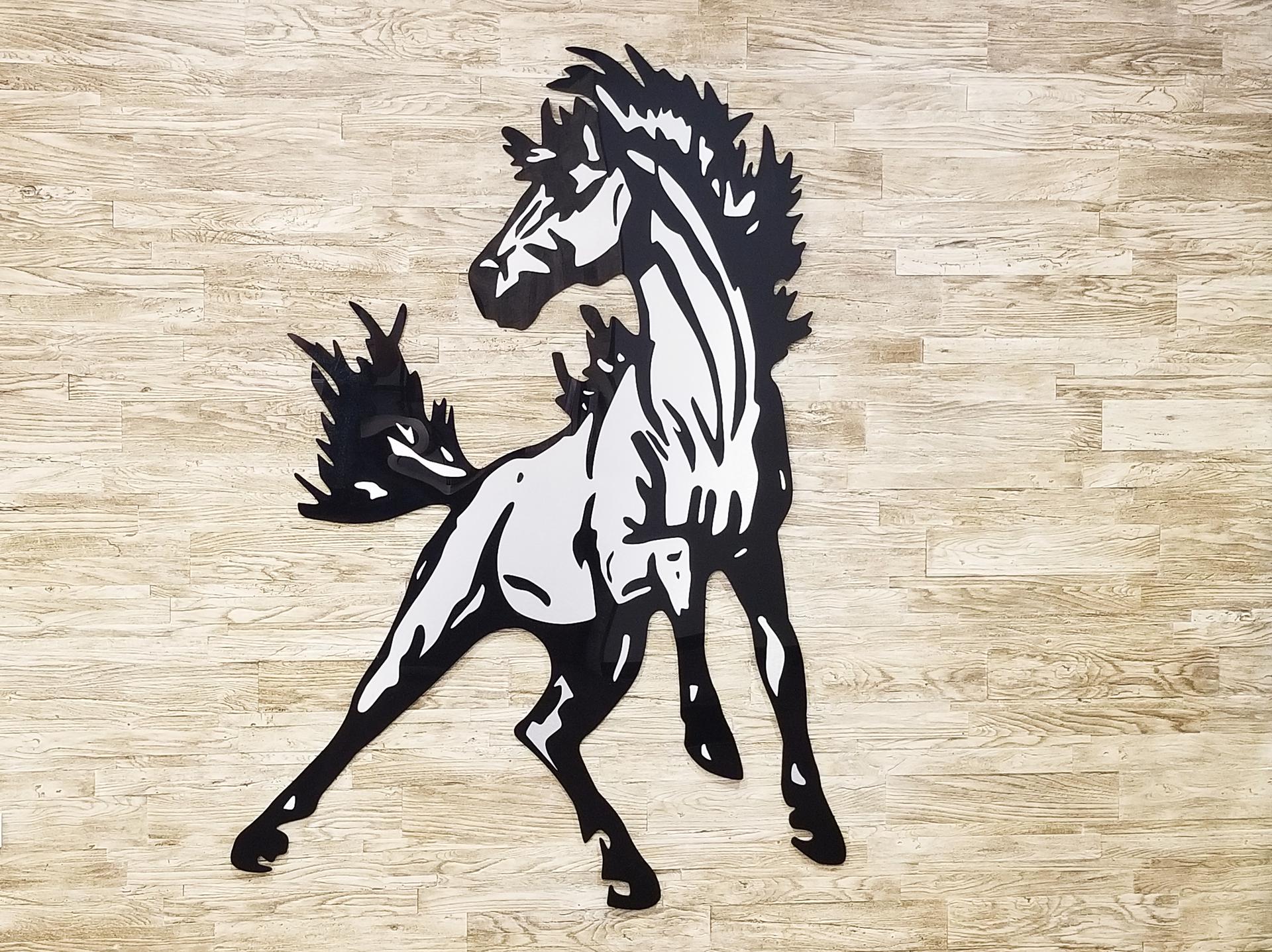 Are you an EPCHS Mustang? We believe Once a Mustang, Always a Mustang! We are updating our alumni records and would love to know how you are doing, where you are living, and what career you chose.
This will help provide information to those who plan class reunions, keep you informed of EPCHS news and accomplishments, and let our current students learn about your successes so they too, can reach their goals. It's simple - just complete the online form below. Thank you for helping us stay connected.
Evergreen Park Community High School
9901 S. Kedzie Avenue
Evergreen Park, IL 60805
(708) 424-7400