Dear EPCHS Parents and Guardians:
Thank you for your part in keeping our students healthy and safe at home as COVID-19 numbers are on the rise. Doing this allows us to provide students with as normal a school year as possible at this time, and your assistance is very much appreciated.
It is great to see students participating not only in their daily classes, but also in activities and athletics. To see their smiles is heartwarming and priceless!
EPCHS continues to take recommended measures such as masks, distancing, sanitizing, etc., very seriously. Please continue to do your part by following the Illinois Department of Public Health's guidelines. Below you will find additional information from Ms. Vicky Tracy, our School Nurse. Do not hesitate to contact us if you have any questions.
Sincerely,
Thomas O'Malley
Superintendent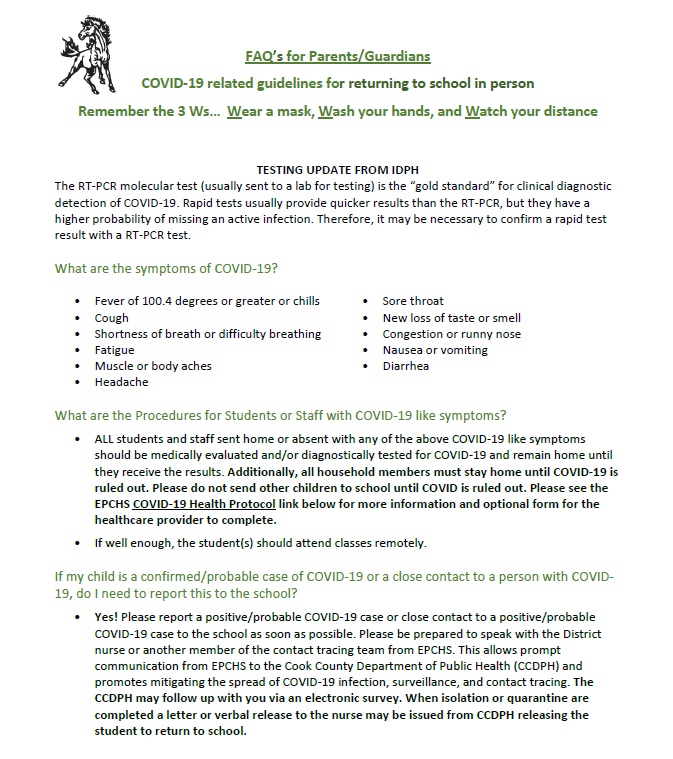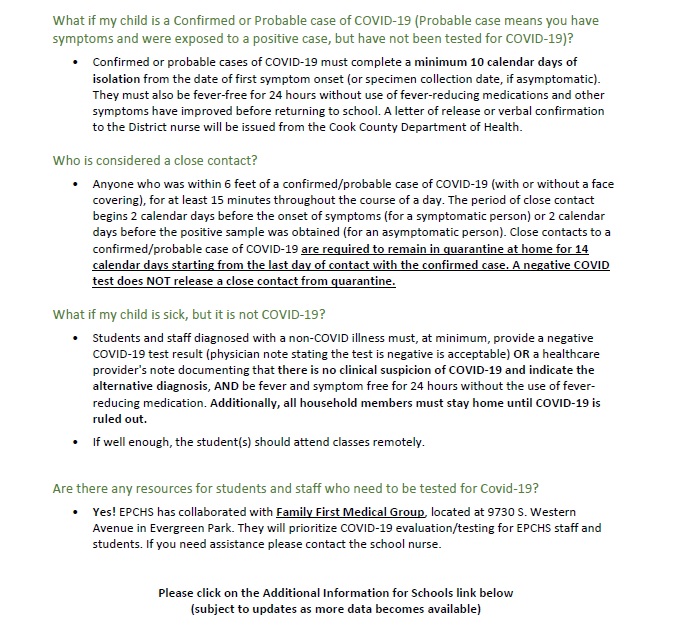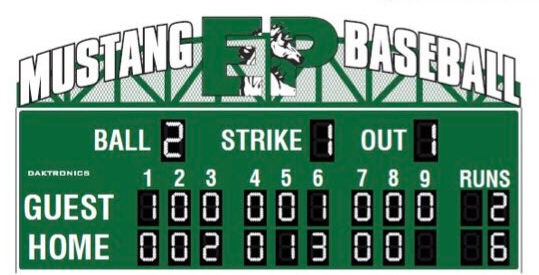 Baseball/Softball Field Renovation Update
Our baseball/softball field renovation project continues. The scoreboard and netting are up and the foundation is almost completed. Below is a video of the construction, provided by Mr. Soldan on the Athletics Twitter page. Next up is turf! We can't wait for spring!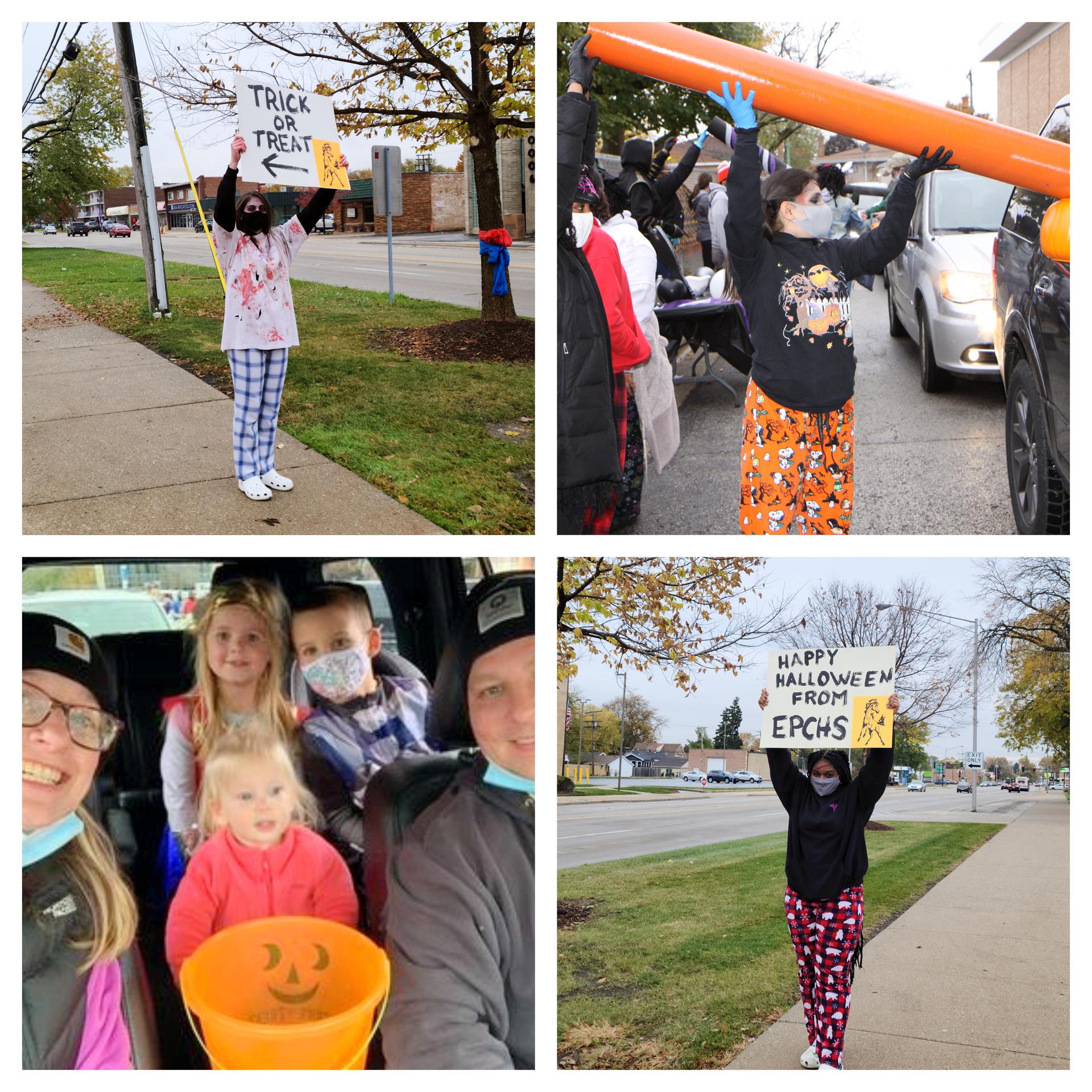 EPCHS Hosts Drive-Thru Trick or Treat
Staff and students at EPCHS put their heads together recently to create a drive-thru Trick or Treat event. They wanted to give back to the community and highlight all of the co-curricular activities that are available at the school. The fun and spooky event took place on Tuesday, October 27 from 4:00-5:30 p.m.
Days in advance, an all-call went out to staff, asking them to lend a hand at the event, or donate candy or decorating supplies. All of the adults in attendance kept the kids safe and enthusiastic, and pitched in all the way to the very end.
Families in cars filled the parking lot the entire time. As they drove through, candy was delivered through tubes and entertainment was provided by the Mustang Drumline and members of the Color Guard. Two extra candy runs had to be made!
EPCHS thanks ALL who came out in the cold to make the Drive-Thru Trick-or-Treat a HUGE success!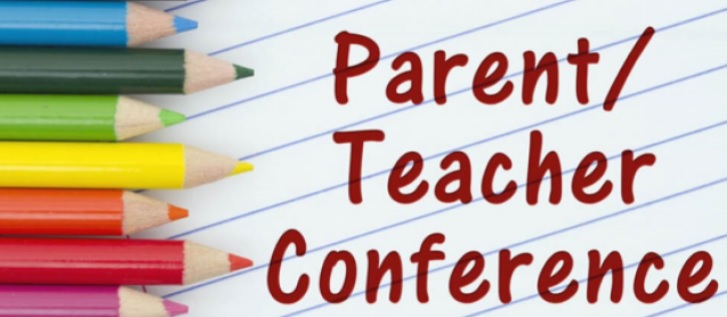 Parent/Teacher Conferences Take Place November 12
As the COVID-19 pandemic continues to force us to change the way we approach day-to-day operations, we must also adjust our after-school and evening events as well. On Thursday, November 12, we will host our Parent/Teacher Conferences from 4:00-7:00 p.m., virtually.
In order to schedule conferences, parents/guardians must log in to Skyward in advance and schedule their own prearranged ten-minute conferences with their student's teachers. Scheduling is now available and runs through 10:00 a.m. Tuesday, November 10, 2020. You must schedule conferences during this time frame in order to participate in Parent/Teacher Conferences this year.
Please note that some teacher's appointments may fill up quicker than others, so please keep in mind that scheduling is on a first come, first served basis. Use the link below for detailed instructions on how to schedule your conferences. Then, on November 12, be sure and log in to your scheduled conferences a few minutes early to ensure you receive the full 10-minute conference time.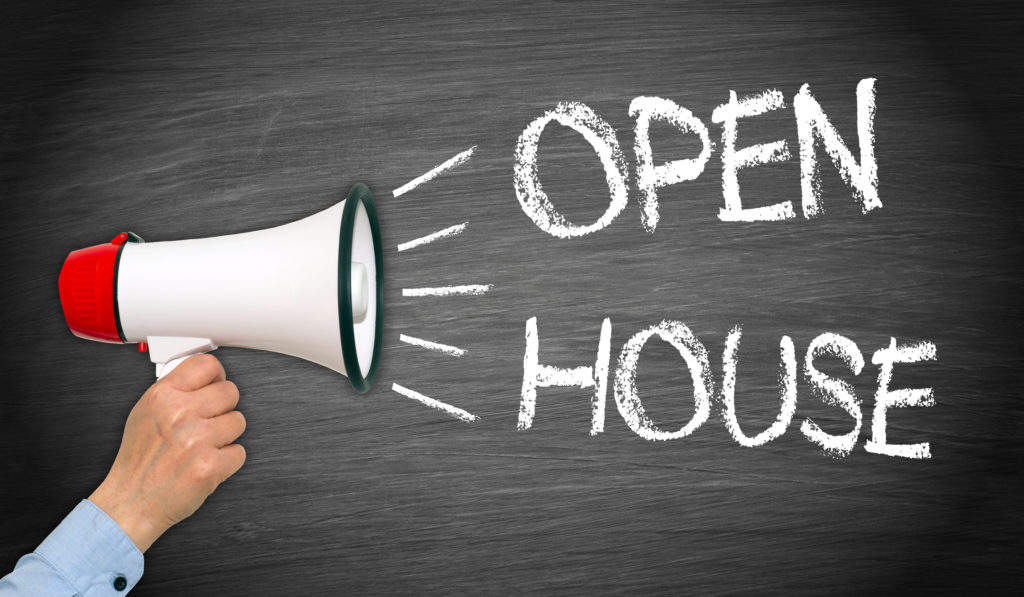 Save the Date for the EPCHS Virtual Open House
Due to COVID-19 restrictions, we are unable to host our in-person Open House this year. We encourage and invite all Evergreen Park 8th graders, their parent(s)/guardian(s), and the community to view our Open House video that will be on our website beginning Monday, November 2 at approximately 4:00 p.m.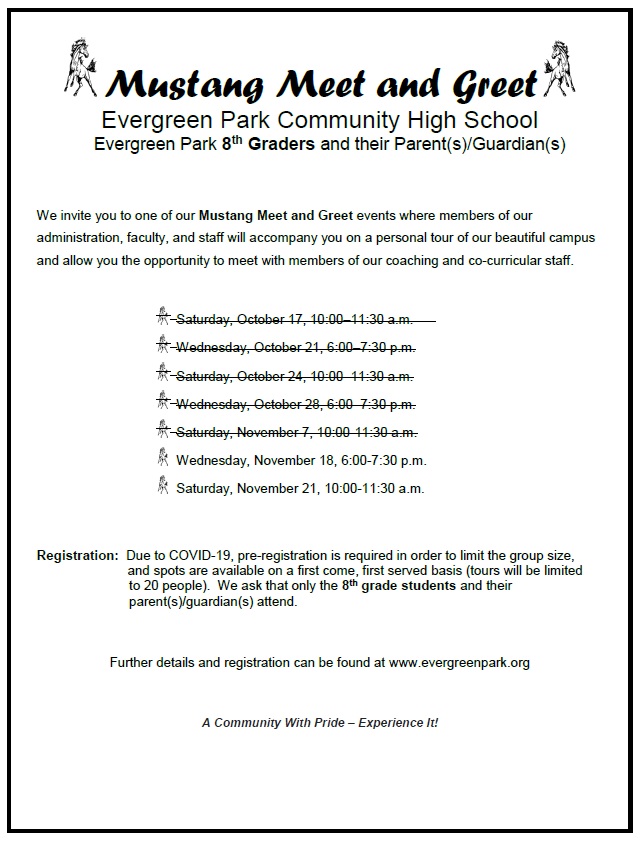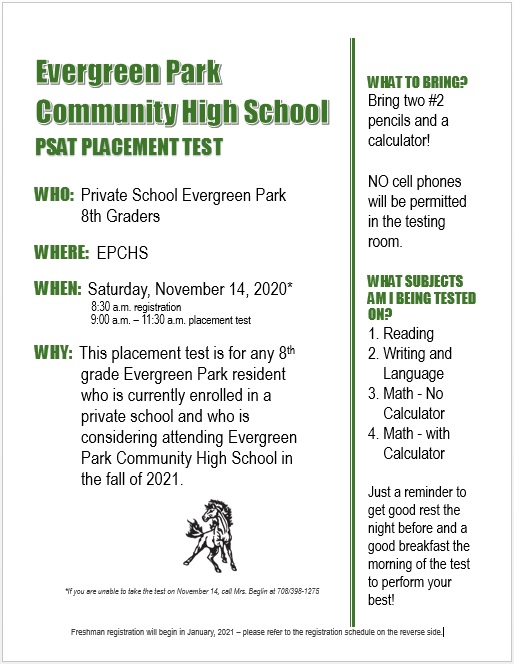 Evergreen Park Community High School
9901 S. Kedzie Avenue
Evergreen Park, IL 60805
(708) 424-7400