Dear Member,
There is no denying that it has been an unusual year. With the cleaning industry being in the epicenter of the global events, we hope the holidays provide everyone the time to breathe and unwind while celebrating the achievements of the year.
As 2020 comes to a close, you may already be planning out career and business development goals for the fresh new year. Below you'll find some of our upcoming workshops and industry events to support your career ambitions.
During the holiday period, we wish to advise that the ISSA office will be closed from 25 December 2020 to 04 January 2021. We thank you for supporting the cleaning industry community and we hope the 2021 brings us all inspiration, bravery and more opportunities for growth and success!
Kind regards,
Lauren Micallef
ISSA Oceania Manager
TRAVEL RESTRICTIONS ARE CHANGING AFTER SYDNEY'S CORONAVIRUS OUTBREAK
A number of states have updated their border information and requirements for travellers from NSW. Learn the latest business travel advice and know how to protect yourself and your team from the coronavirus.
THE IMPORTANCE OF TRAINING
POST-COVID-19
With the emergence of a pandemic, it is important CEOs, managers, and frontline supervisors review their cleaning policies and ensure they are reflecting the information in their state or territory guidelines. Facilities also need to ensure infection control training is not only for facility staff but for contract cleaning companies.
A former aged care facility manager and an educator, Lesley Jones explains why now is the time to review current cleaning policies and ensure a comprehensive training program for your staff.
.



November editions of INCLEAN Australia and NZ are now available online. Access the magazine website in your region to stay up-to-date with industry updates.
ISSA Oceania has rescheduled the ISSA Cleaning & Hygiene Expo to 12-13 October 2021 at the International Convention Centre in Sydney. The trade event will also coincide with facilities management trade event, Total Facilities, which will take place on 11-13 October at the ICC Sydney.
Sponsorship and exhibitor opportunities are now available. Don't miss an opportunity to put your brand in the industry spotlight at the Australia's only dedicated expo for the cleaning and hygiene industry! Download the sponsorship brochure.
The FORUM PULIRE is an international executive conference dedicated to the theme of cleaning and integrated services. The event will be held on October 13- 14 in Palazzo Regione Lombardia, a prestigious venue in central Milan, Italy.
WEBINAR. Cleaning for COVID-19: The Scientific Evidence on What Really Works
If you didn't have a chance to attend our recent Cleaning for Covid-19 webinar with Dr. Greg Whiteley, Adjunct Fellow in the School of Medicine at Western Sydney University and the Chairman of Whiteley Corporation, the recording is now available for ISSA Members on ISSA.tv. Learn about effective environmental surface cleaning and disinfection, the importance of effective biofilm removal and the dangers of contaminated PPE for cleaning staff.
ISSA Show North America Virtual Experience recap
The 2020 ISSA Show North America took place November 16 – 19, 2020 and connected influential leaders throughout the worldwide commercial, residential, and institutional cleaning industry through a one-of-a-kind Virtual Experience. The week-long experience attracted 13,500 unique platform visitors from 79 countries, with more than 6284 creating personalised Virtual Planners and/or registrations.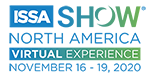 ISSA RESOURCES FOR YOUR BUSINESS
FREE ACCESS TO THE BUSINESS TOOLS AND RESOURCES YOU NEED
TOOLS FOR OCEANIA COVID-19 PREVENTION AND CONTROL
ISSA Members receive ongoing access to our comprehensive business tools and resources including the latest COVID-19 news, factsheets, and checklists on cleaning and disinfecting for their local communities. We make it easy for ISSA Members to stay up to speed on COVID-19 prevention and control in workplace and healthcare environments.
STORIES FROM OUR COMMUNITY
NEW CIMS
ACCREDITED
EXPERT
Congratulations to Kathryn Groening on becoming CIMS Certified Expert! "I felt strongly about studying and training for the CIMS Certification as it will support advancing BSC and FM who provide a critical role even more so due to Covid-19. CIMS training helps improve and strengthen company and employee skills and wellbeing." Kathryn said.
CIMS certification can help your organisation to support substantial positive outcomes for Facility Service Providers in operational expenses, sales growth, tender and contract differentiator, profit, work-related injuries and employee turnover.
FIRST GBAC STAR ACCREDITED FACILIITES IN THE OCEANIA REGION
Congratulations to Grand Hyatt and Biosafety Pty. Ltd. on becoming the first facilities in the Oceania region to achieve GBAC STAR™ accreditation. To achieve GBAC STAR™ accreditation, facilities must demonstrate capability and compliance with 20 key program elements, involving personal protective equipment, personnel training, emergency response, and more.
The GBAC STAR™ Facility Directory is the new web-based tool allowing users to identify facilities that have earned or committed to achieve GBAC STAR accreditation.