Dear Member,
It has been my pleasure to read the insightful and varied experiences from the INCLEAN Industry Leaders Forum. I would like to acknowledge the dedicated effort our industry has made while adapting to the 'new normal'. ISSA Oceania hopes to continue this work to change the global view of cleaning. If you haven't had a chance to read the inspiring interviews, please take the opportunity to access them at the end of this newsletter.
We welcome new Members to the ISSA Oceania community - ALSCO Pty Ltd, Abbott Cleaning Service, TAFE Queensland, i-team ANZ, Chemtestco Pty Ltd, Polivac International Pty Ltd, i-Cleaning Innovation, John S. Hayes & Associates Pty Ltd, SEBO Australia Pty Ltd, Britex Carpet Care Pty Ltd, Steri-7 Pty Ltd, Airhygiene Training Pty Ltd, Godfreys (Electrical Home-Aid Pty Ltd), Solaris, Prudential Consultants Pty Ltd, Rubbedin Pty Ltd, Ansell Ltd, ACCO Brands Australia Pty Ltd., Noha Global Services, R-Yang Enterprise Sdn. Bhd., Hydro Systems, The Bangkok Cleaning Company & Happy Housekeepers, Inc. We're looking forward to future collaborations with Oceania companies in increasing the value of clean.
Kind regards,
Lauren Micallef
ISSA Oceania Manager
2021/22 AUSTRALIAN BUDGET UPDATE
This year the budget is a balancing act between a better than anticipated deficit ($106 billion), an impending election, and the need to invest in the long term.
Key initiatives include:
Extension of temporary full expensing and loss-carry back providing immediate deductions for business investment in capital assets

Tax and investment incentives for the digital economy

Extension of the low and middle income tax offset

Child care subsidy increase for families with multiple children

$17.7 billion over 5 years to reform aged care

$2.3 billion on mental health infrastructure and programs

New and extended home ownership programs for first home owners and single parents.
ISSA Member Benefit - Power Tynan have prepared the 2021-22 Federal Budget wrap up.
ISSA TRAINING & EDUCATION CERTIFICATION

We're thrilled to announce that the ISSA global cutting-edge educational program for the cleaning industry is now available in the Oceania region. Provided by the local industry experts to ensure our members receive locally customised and relevant training programs, ISSA training can help differentiate your organisation from the competition, demonstrate your commitment to quality and customer satisfaction, improve your overall operations and save money. See below the list of upcoming training and events or download our Education & Training brochure.
CIMS CERTIFIED EXPERT (C.C.E.) WORKSHOP
Advance your career and remain relevant in an ever-changing industry with the ISSA Cleaning Industry Management Standard Certification (CIMS)! Becoming a CIMS Certification Expert (C.C.E.) will provide professionals working in the cleaning industry with an opportunity to demonstrate to their clients and employers their deep understanding of the quality standards in business management.
THE IMPORTANCE OF CHEMICAL HAND & BODY PROTECTION WEBINAR
Selecting the right chemical personal protection equipment (PPE) can be a stressful task. Get it wrong and the results are catastrophic, over-engineer the solution and you blow the budget or introduce compliance issues with staff not wearing the product. This ISSA webinar, hosted by Ansell, will cover off the importance of chemical protection, an update on the chemical standards which dramatically changed in 2016, and a coaching session on a simple to use glove selection tool that can be used by users, managers, or safety personnel.
The Value of Clean Webinar
30 June 2021
2:30 pm AEST
Accredited Auditing Professional Training
8 July 2021
9.30am to 3pm AEST
ISSA Cleaning & Hygiene Expo
12-13 October 2021
FREE to attend
ISSA RESOURCES FOR YOUR BUSINESS
PROMOTE THE VALUE OF CLEANING FOR HEALTH, ENVIRONMENT & BOTTOM LINE
In the age of COVID-19, the true value of the cleaning industry has become crystal clear. It's now more important than ever for cleaning industry professionals to make the business case that cleaning should be considered a critical investment, rather than a cost. ISSA's Value of Clean® tools have recently been updated to reflect major changes in the industry following the COVID-19 crisis. Join us for the upcoming Value of Clean Webinar with Dianna Steinbach, ISSA Vice President of International Services, to learn how a modest investment in cleaning can help facilities reap big savings.
Are you interested in customised training and certification for your team?
2021 ISSA CLEANING & HYGIENE EXPO
There are five more months to 2021 ISSA Cleaning & Hygiene Expo but more than 75% of the total available exhibition space are already sold for this year's event. The last few remaining space and sponsorship spots are still available, so act quickly and reserve your place now! Registration for the Expo are now open, register today and mark event on your calendar.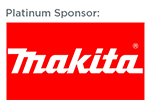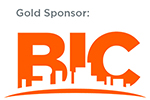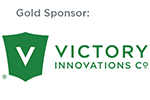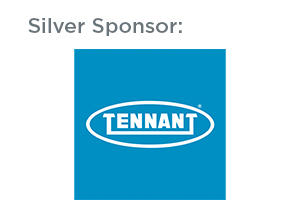 ISSA LAUNCHES GBAC STAR SERVICE ACCREDITATION
The GBAC STAR Service Accreditation program provides third-party validation of a building service contractor's cleaning, disinfection, and infection prevention protocols and procedures. Whether you're a cleaning service provider or a facility owner or manager, you can apply for GBAC STAR Service Accreditation. "Expanding GBAC STAR accreditation to these service providers enables them to expand their knowledge of cleaning, disinfection, and infection prevention, and to demonstrate to customers and prospects that they can manage risks today and in the future." said GBAC Executive Director Patricia Olinger.
.
The Global Biorisk Advisory Council™, a Division of ISSA, has revamped its website. Featuring a fresh, new look that spotlights updated branding, gbac.issa.com has been optimized to deliver an enhanced user-friendly experience. GBAC's easy-to-navigate site outlines the differences between the accreditation offerings for facilities (GBAC STAR™ Facility Accreditation) and building services providers. User can also access the latest case studies and GBAC press releases and view media interviews with the GBAC team.
DUBAI MALL GETS GBAC STAR FACILITY ACCREDITATION
Joining more than 4,000 other facilities around the world, the Dubai Mall became the first mall in the world to receive GBAC Star Facility Accreditation. Andrea Deutschbein, head of Facilities Management - Emaar Facilities Management spoke with Dianna Steinbach, Vice President of International Services - ISSA emphasising the importance of GBAC Accreditation in strengthening the cleaning protocols and operating procedures for one of the largest malls in the world.
STORIES FROM OUR COMMUNITY
See below some interviews with ISSA Members and access INCLEAN and INCLEAN NZ magazines online to read even more interviews!
Want to read more interviews? Both magazines are available online!
Cleaning and Workers Compensation in Australia Webinar
How to Create a
Strong Business Continuity Plan
Cleaning for COVID-19: The Scientific Evidence on What Really Works
ISSA Oceania Office

Suite 1, Level 1, 52 O'Connell St

Parramatta, NSW, 2150 Australia

1800 621 872

oceania@issa.com

 

Copyright © 2021 ISSA